The ultrasound scan
Call upon our caring staff to conduct a kidney ultrasound examination when you are experiencing pain in the lower abdomen area. Kidney & bladder scans scans can identify any underlying problems, which means your referral to the hospital or consultant can occur sooner.
A 20 minute scan;
For men, this includes a prostate scan;
Report provided at the end of the scan.
Priced at £100
Detecting pathologies
Kidney ultrasound scans are provided for patients who experience urine infections, lower abdominal pain, below the navel and around the sides.
The scan is performed to exam the kidneys and bladder and (for men includes prostate), we will look at the size, shape and the appearance of the kidneys, bladder.
The prostate size and shape will be examined to exclude/confirm any enlargement. The procedure may detect kidney stones, cysts and tumours alongside other pathologies. It will also enable to look for any caused of urine infections.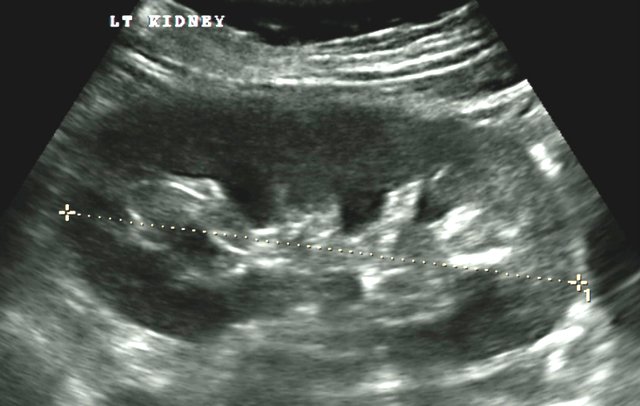 Preparation procedure
You would need to fill your bladder by drinking 1 litre of water 1½ hours before the scan, do not empty your bladder. If you have problems holding your bladder, please discuss with us and we can arrange for you to come early and drink the water at the clinic.
A comfortable procedure
During the procedure the Sonographer will ensure you feel relaxed. Upon your arrival, you are asked to lie on your back on our comfortable couches. The sonographer places gel onto your abdomen moves the probe back and forth. During the examination you will be asked to hold your breath for a short time and also to turn onto your side. Once the scan is complete, you may wipe the gel from your abdomen.
| Service | Price |
| --- | --- |
| Kidneys, bladder [and prostate] scan | £100 |
Request an appointment for a kidney & bladder scan